February 6, 2023/ Enchanted Map Oracle
Intro Notes to the Deck & Reading
The Enchanted Map Oracle by Collette Baron-Reid is another in her series of oracle cards that speak to the depths of the heart in ways tarot can't. The meanings are embedded in the imagery, but not always in the ways we think. It's a great example of a deck where the booklet is a perfect jumping-off point for the imagination – for even the literal meanings of the cards betray personal depths we all deserve to explore.
Each week I connect each card to a chakra to direct you toward the best way to work with that energy in the card. Even in tarot where chakra correlations are more deliberately drawn, I share whatever matches the message as it comes through.
Let me know…would it be helpful if I gave some exercises/suggestions on how to live the messages in the midweek for how to work with and heal those chakra centers? Let me know how to best help you use this information.
Thank you so much for your help!
Now on to the reading itself…
Where We Are This Week
Magic Prayer (R)
Solar Plexus Chakra
Our three-dimensional world gives us the illusion that all we need is to apply willpower to turn any situation to our own advantage. But this isn't how the universe works. What many get wrong is the intricate interconnectedness of all things. This is why simply applying willpower to a situation won't sustain our dreams. Control is an illusion for we neither have that level of importance nor the universality of vision to wield it if we had it. And if we think about it, there's a good reason we cannot control the fates so simply – because we'd all do it to manifest impulsive dreams of control instead of bold visions for a future together. If it was only about willpower, about individual control, we would have destroyed ourselves centuries ago. Instead, prayer and intention require more from us – trust. We must surrender to the flow of the universe. This card warns us this week that there are some things we'll have to approach from a place of surrender and trust. Our willpower alone cannot control the universe; but our awareness, our connections, and our whole-hearted oneness with the divine can.  Whenever we feel impatience with the universe, whenever we're tempted to force an outcome, let's remember that the true magic in prayer is our trust in the Divine.
Messages from our Guides
Encouragement
Heart Chakra
We come out of our solitude realizing that the Divine never really left us at all. Our guides have been there all along, cheering us on, and removing barriers to our healing. Even if it wasn't everything we needed, they were still there. Yes, we've stumbled and fallen, but we were never truly alone…nor will we be. As we take greater steps toward collective liberation and healing, remember how far gentle presence and thoughtful encouragement can keep us going. Take this moment to feel the divine encouragement at our backs and to pass that gift along to others. Can you imagine all we could accomplish if we truly believed we weren't alone?
Messages from Lady Gaia/Mother Earth
Avenger (Shadow)/ Blank (Light)
Root Chakra
This week I got a very jilted lover sort of answer from Mother Earth. "Oh, you want more from me, without even checking to see if I'm okay? When the well runs dry, what will you do then?" We keep seeking knowledge and wisdom from her – without critically addressing how we contributed to the desert conditions we're facing. Imagine for a moment how it might feel to be constantly asked for the magic to help in the tasks of creating a six-figure income or a successful career when doing those things might contribute to other harms. Or how our obsession with one relationship or goal blinds us to the larger issues we could be using our connection to heal. And what happens when the goals we have, the people we want to magic into our corner are there only because we forced the issue, we profited from Lady Gaia's demise? I say this as much for myself as I wrestle with my responsibility to care for the earth. She is crying out for help, but we keep expecting her to produce our dreams for us. Use this time to get right with mother earth, and to give more than we consume.
Consider too, especially during Black History month how often we lean on black women – including overwriting and undercutting their experiences because of the needs that fuel our over-consumption. These are lessons that I need to integrate into my work as well. Even in past few weeks I've noticed that I've added to the burdens of black women, even though I thought I was showing up ethically. No matter how painful it is, we need to take the time to listen to the feedback we get about how we perpetuate problems within Black, Indigenous, queer, immigrant, and/or disabled communities. We need to extricate our needs from expecting uncompensated support and start offering the comfort, humility, and safety they deserve. Especially during Black History month, we need to examine how we show up, give back, and tear away the systems so we can build a more equitable, non-exploitable future.
Messages from Our Ancestors
Listening
Throat Chakra
This week we need to be more mindful to radically listen. To hear what is being said, but also what isn't being said. To take, at face value, what we learn from people about who they are and to listen to the storyteller's embellishments that are woven into what we hear about others. Listen to the source, whenever possible, but also listen to how we, ourselves speak. Today, for example, I went off the deep end in an internet fight that I didn't even start – because I wasn't listening to what they were saying, we didn't understand where we each were coming from – for they also, weren't listening to me. The skill of listening to both what is said and what is left unspoken will serve us well in honoring the experiences of our ancestors this week. Try, however we can to remove the biases from our ears so we may always understand what is being said and engage curiously with what we might not understand.
Messages from Our Future Selves
Field of Dreams
Sacral Chakra
Our future selves want us to treat the coming weeks and months as the sacred spring of our lives. We are growing so much, we are changing so rapidly, that it's easy to forget that all of this is just the blessed beginning of it all. We are sowing seeds of our happiness, our harmony. And if we heed the advice shared, if we water those intentions (including making right with Mother Earth) and help them grow, we'll have such an abundance of love and spirit working for us come spring, we won't know what to do with ourselves.
Messages from Mother Mary
Coming to Life
Root Chakra
This week, we are finally breaking loose of the mold we've been envisioning for ourselves, shaking ourselves awake to a new reality that embodies that dream. The dancer in the card was first just a dream of a sandcastle, created with an innocent heart. Yet, she emerges triumphant and free, embodying the love and light that dreamed her to life. This is us right now. We are finally learning how to emerge from the depths of our impossible dreams into a fully embodied version of our best selves.
Undercurrents
Coming apart (r)
Third Eye Chakra
Relationships are still shaking apart, still shattering around us. Anything that tried to serve as a floor or a ceiling to contain our growth is breaking away. This is necessary and in most cases, it is the highest good that could come of the situation. We can choose to engage this "coming apart" with conscious peace – choosing mediation, collaboration, and transformation to weather the transition. This card calls forward the third eye to see past the drama of the immediate to see the longer-term solutions that this situation now creates room to receive.
Final Advice
Storm Fields
Heart Chakra
Our lives, no matter how aligned and powerful, will always face storms. This is the way of the world. We cannot control them, we can only prepare ourselves for them. But some storms, though mighty and fierce, bring a cleansing, healing nourishment to our world. Storms can wash away painful reminders of our past, water the seeds we planted with our intentions, and purge us of the illusions that kept us from seeing ourselves as we are. Recognize that not all storms deserve our apprehension, but rather, our gratitude.
Parting words from a Geek Empress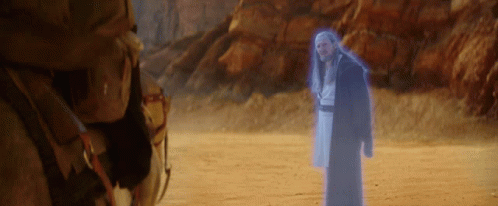 Granted, this week our guides are telling us "we've been with you the whole time" but it's not necessarily a loving pat on the back, but the thump of a mentor who was waiting for us to get it through our thick skulls. And like Qui Gon Jinn, our guides have just been waiting for us to get the message that they were there the whole time.
I had my own experience with that yesterday – where no amount of reassurance from family or friends could assuage my feelings about myself, the painful distortions I still carry that act out impulsively. When I was writing this up, I could feel my guides thumping me upside the head like Yoda with Luke "girl, wake up! We've been here the whole time for you too." So I asked them for help in purging the emotions and triggers that were consuming me and today I'm feeling like my divine self again.
Just remember that no one got to where they are solely by themselves. They got help, they had mentors, they had training, and they especially made mistakes. Don't let our stubborn, individualistic pride keep us from seeing the wealth of support we have in our corner. Then we see how our guides are the personification of that trust we need to show in the universe. Trust their guidance and the rest will fall into place.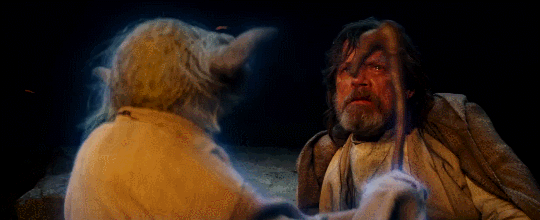 Remember, I am with you always in love 💖
---
Look at all the Ways we can connect!
All Patreon members get access to this reading a in advance. a preview which might include videos, behind the scenes photos or raw first impressions.
Patrons also get access to a "choose your own adventure" card I pull from each of these decks to end our week – a special message just for you!
Other tiers include access to archived writings, moon posts, behind-the-scenes and special excerpts of my works in progress. In fact, more of my writing will be living there in 2023!